Facial Contouring Treatment Specialist in Crown Point IN
Mullally MedSpa offers treatments to help fight the signs of aging such as facial contouring and other anti-aging treatments. To learn more about the treatments, please contact us today or schedule an appointment online. Our medspa is conveniently located at 11275 Delaware Pkwy Suite C, Crown Point, IN 46307.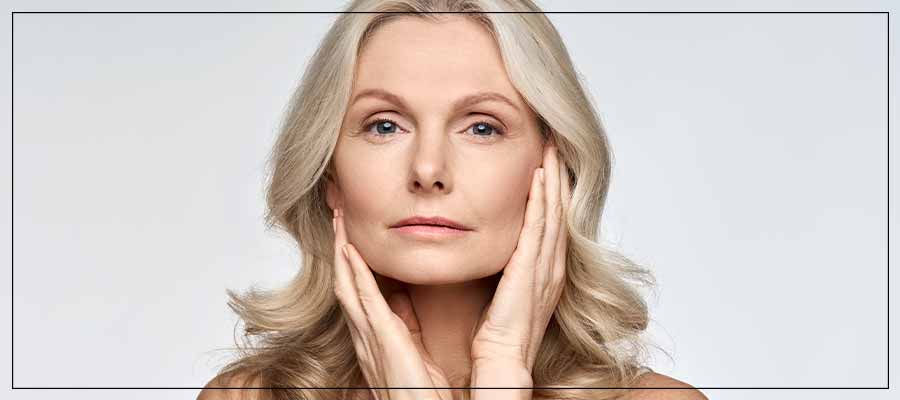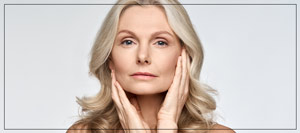 Table of Contents:
What is facial contouring?
How long does facial contouring last?
How can Mullally MedSpa help my skin from aging?
What are the benefits of anti-aging treatment?
Aging is an inescapable part of life: it happens to everyone, regardless of their gender or ethnicity. However, scientists and researchers have invested a lot of time and resources into anti-aging technology, such as treatments like facial contouring. Facial contouring refers to a number of treatments that provide volume to and reshape the face.
What is facial contouring?


Facial contouring is a cosmetic procedure to reshape the face to achieve a more defined, natural look and overall balance in facial features. Every treatment is custom-tailored to your unique facial anatomy allowing for the most dramatic results.

How long does facial contouring last?


Unlike a surgical facelift, facial contouring is minimally invasive and requires no recovery time. The results it delivers are marked and magnificent!

Including tighter, firmer, and smoother skin, most clients notice exciting changes after just one treatment. You are likely to see a significant improvement in your neck and jawline after a series of treatments. The immediate results continue to improve for one to two weeks. The full results can last up to 12 months.

While some of the effects show instantly and are visible in the before and after photos, it can take around 7-10 days for the full results to show, so it's great seeing good results get even better.

How can Mullally MedSpa help my skin from aging?


There is no cure for aging, however, methods to counter its effects are always being researched. In the meantime, we'll have to face the wrinkles, age spots, and dryness head-on. To shave a few years off your age, there are treatments available to slow down skin aging and even slightly reverse it. While there is no way to do so via genetics, medicine, and medical procedures can help to minimize issues regarding skin degradation.

Exposure to the sun and genetics wear away at your healthy, youthful skin. Aging affects the skin's ability to produce elasticity, and fine lines and wrinkles develop. Skin takes longer to heal, and other consequences of aging could even cause the skin to dry out and become itchy. Other side effects of aging include:

• Lines and wrinkles
• Crow's Feet
• Dull skin
• Dry skin
• Age spots
• Easily bruised
• Sagging skin

More commonly known as Botox, botulinum toxin injections help reduce the crow's feet at the corners of the eyes and glabellar lines between the eyebrows. This treatment works by relaxing the muscles in these areas and keeps them from tightening. Although it can take up to a week to see the effects, there is usually no recovery time for this cosmetic procedure. The results of Botox typically last about 3 to 4 months.

What are the benefits of anti-aging treatment?


The benefits of anti-aging treatments go beyond their aesthetic effects and convenience. Many treatments are minimally invasive and involve minimal to no downtime, making them extremely convenient for people with busy schedules.

However, beyond just an improved, more youthful appearance, one of the greatest benefits of taking advantage of anti-aging treatments is improved self-confidence. When a person looks good, they feel good. Maintaining a rejuvenated, prepossessing appearance can help a person live life to the fullest. Instead of worrying about superficial facial wrinkles, fine lines, or sagging jowels, they can spend more time enjoying life and trying new, exciting things.

If you or someone you know is looking to improve their appearance and enhance their aesthetics, come to Mullally MedSpa today! Our kind and compassionate professionals are experienced in performing facial contouring and anti-aging treatments to give you the beautiful glow of youthfulness. For more information on our facial contouring and anti-aging treatments, call our office and get in touch with a member of our specialist team. You can also visit our website or speak with us over the phone to book an appointment today." We serve clients from Crown Point IN, Winfield IN, Schererville IN, St. John IN, Cedar Lake IN, Munster IN, Lowell IN, DeMotte IN, and other Northwest Indiana locations.