Jeuveau Specialist in Crown Point IN
Are you looking for a solution to improve fine lines and wrinkles? Mullally MedSpa offers Jeuveau that is designed to reduce the appearance of facial wrinkles by relaxing the muscles that cause those wrinkles. For more information, contact us today or schedule an appointment online. Our medspa is conveniently located at 11275 Delaware Pkwy Suite C, Crown Point, IN 46307.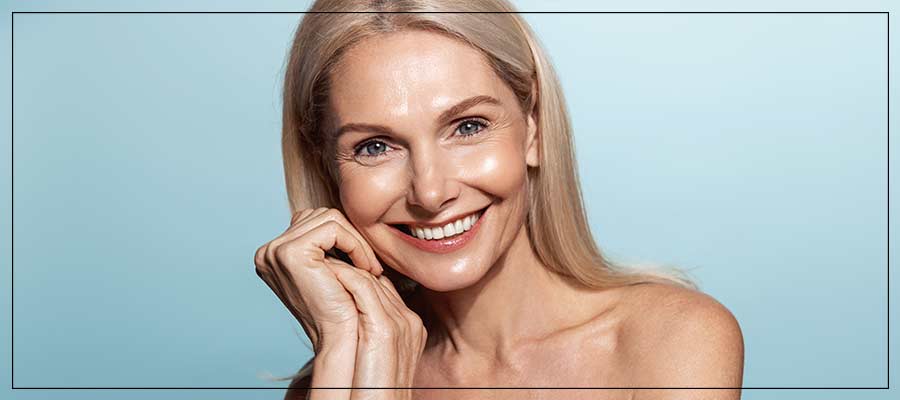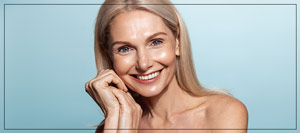 Table of Contents:
Is Jeuveau a filler or Botox?
What can Jeuveau be used for?
What areas can be treated with Jeuveau?
Who is a good candidate for Jeuveau?
There are many different types of fillers and injectable cosmetic procedures that can reduce the appearance of wrinkles and fine lines on your face, so there is something available for everyone! Jeuveau is a new treatment that was FDA approved in 2019 for treating moderate to severe frown lines. It is comparable to Botox; many recipients have found that they have had more effective and longer-lasting results with Jeuveau than anything else currently available on the market.

If you didn't love the results provided by Botox or are just looking for something new that is proven to be incredible to reduce the appearance of frown lines, Jeuveau may just be what you're looking for a slightly more affordable price and faster results. Jeuveau has the same formula that we are familiar with, so there is no need to be worried about the difference in ingredients from what you are used to, and it has a high percentage of clients that are satisfied with their results while being a great alternative to Botox.
Is Jeuveau a filler or Botox?


The brand Jeuveau is very similar to Botox, just a newer version with slightly different ingredients. It has the same active ingredient as the original Botox cosmetic injections but uses a slightly different form of botulinum toxin. While Botox contains the toxin onabotulinumtoxinA, Jeuveau contains prabotulinumtoxinA. Some patients may find that one or the other works better for them, and could prove to be more effective, meaning that they would require fewer treatments than if they were to go with the other resulting in a slightly lower total cost of treatments.

Many people prefer Jeuveau over Botox because while Botox provides noticeable effects within a week or so, Jeuveau provides significant results within two to three days. For those that find Jeuveau to be more effective for them, results have lasted longer than that of Botox which allows them to get the treatments done less frequently.
What can Jeuveau be used for?


Jeuveau is a new kind of cosmetic brand that became FDA-approved in February 2019 to be used primarily between the eyebrows to diminish the appearance of frown lines to provide the recipient with younger-looking skin. The effects of Jeuveau are temporary but it is an excellent option for those with moderate to severe frown lines.
What areas can be treated with Jeuveau?


Jeuveau is most commonly used to treat the two vertical lines that appear as wrinkles between the eyebrows, also known as worry or frown lines. It is not normally recommended for other kinds of fine lines and wrinkles on the rest of the face. It is also commonly used to treat wrinkles around the eyes such as crow's feet, wrinkles around the mouth known as laugh lines, and horizontal lines on the forehead, but the frown lines are what it is known for being the best at treating.
Who is a good candidate for Jeuveau?


A good candidate to receive Jeuveau would include anyone that wishes to reduce the appearance of their moderate to severe frown lines, or who wishes to prevent the lines from forming before they even start to develop. Those who receive Jeuveau or any other filler treatments have to be able to follow the after-care instructions to ensure that they are safe and are able to experience the most significant results from the procedure.

A good candidate must be able to avoid sweating for at least 24 hours after the procedure, so it is incredibly important to avoid all activities that are strenuous, as well as hot tubs, saunas, tanning beds, and direct sunlight. It is also key to recovery that the area that was treated is not touched, rubbed, or massaged for at least 48 hours, which can be difficult for those who sleep face down.

You may not be considered a good candidate if you are pregnant or breastfeeding. Consult with your provider to see if Jeuveau is a good option for wrinkle and fine-line treatment for you. Contact us for more information or request an appointment online. We look forward to speaking with you soon here at Mullally MedSpa! We serve clients from Crown Point IN, Winfield IN, Schererville IN, St. John IN, Cedar Lake IN, Munster IN, Lowell IN, DeMotte, IN as well as other Northwest Indiana locations.