VI Peels Specialist in Crown Point IN
The VI Peel has gained significant popularity in recent years as a non-invasive skincare treatment that promises to address a range of skin concerns including fine lines, wrinkles, acne scars, and blemishes. For more information, contact us today at Mullally MedSpa or schedule an appointment online. Our medspa is conveniently located at 11275 Delaware Pkwy. Crown Point, IN 46307.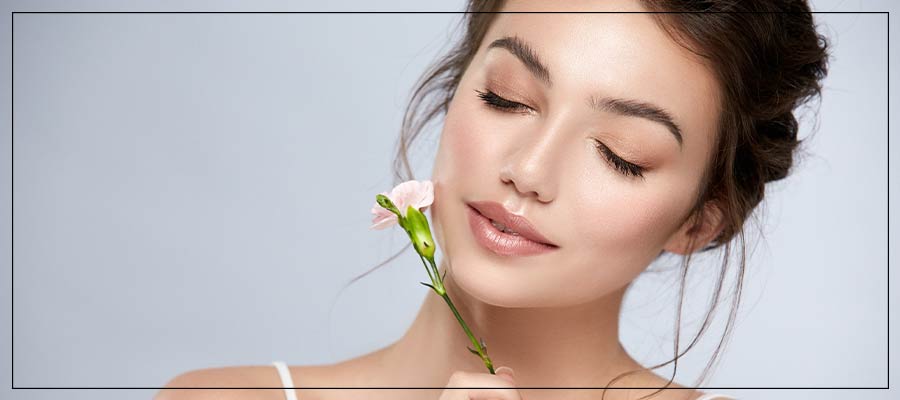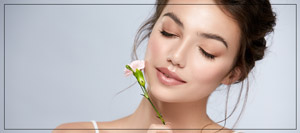 Table of Contents:
What is a VI Peel?
What are the benefits of VI Peels?
How often should you get a VI Peel?
How long does VI Peel last?
This comprehensive guide aims to provide a detailed understanding of the VI Peel, including its components, purpose, application process, recommended aftercare, effectiveness, and limitations.
What is a VI Peel?

The VI Peel is a chemical peel that consists of a unique blend of ingredients carefully formulated to address various skin concerns. These ingredients include trichloroacetic acid (TCA), retinol, salicylic acid, phenol, and vitamin C. Each component plays a crucial role in the treatment process. TCA, for instance, acts as a peeling agent, exfoliating the outer layers of the skin to reveal a fresh, rejuvenated complexion. Retinol, a derivative of vitamin A, promotes cell turnover and stimulates collagen production, resulting in improved skin texture and reduced signs of aging. Salicylic acid helps to unclog pores and combat acne, while phenol targets deep wrinkles and hyperpigmentation. Finally, vitamin C acts as an antioxidant, protecting the skin from free radicals and promoting a more even skin tone. The VI Peel specifically targets a range of skin concerns, making it a versatile treatment option for many individuals. Whether you struggle with acne, hyperpigmentation, or signs of aging, the VI Peel aims to address these issues effectively. By exfoliating the skin and stimulating collagen production, the VI Peel can reduce the appearance of acne scars, even out skin tone, and minimize fine lines and wrinkles. Furthermore, the VI Peel can also improve the overall texture and appearance of the skin, leaving it smoother, more radiant, and youthful looking.

The application process of the VI Peel involves several steps to ensure optimal results. Before the peel, the skin is thoroughly cleansed and prepped to remove any oils or impurities. The peel solution is applied evenly to the face, and the patient may experience a mild tingling or warm sensation. After a specific period, the peel is neutralized and removed, and a post-peel protective cream or ointment is applied to soothe the skin. Following the VI Peel, it is crucial to adhere to the recommended aftercare instructions for optimal results and to minimize potential side effects. These instructions typically include avoiding sun exposure, wearing sunscreen daily, and refraining from using harsh skincare products for a specified period. It is also essential to keep the skin moisturized and hydrated during the recovery period. While the VI Peel is generally well-tolerated, individuals may experience temporary side effects such as redness, peeling, or mild discomfort. These can be managed by following the provided aftercare instructions and using recommended skincare products.
What are the benefits of VI Peels?

Overview of VI Peels is a type of chemical peel that is designed to improve the overall quality and texture of the skin. They work by exfoliating the outer layers of the skin, promoting the growth of new, healthier skin cells. There are different types of VI Peels available in the market, each formulated with a specific combination of ingredients to address different skin concerns. These include the VI Peel Precision Plus and VI Peel Purify. The development of VI Peels can be traced back to the early 2000s when a team of medical professionals and skincare experts collaborated to create a safe and effective chemical peel. Their goal was to develop a peel that could deliver noticeable results without the harsh side effects associated with traditional peels. Over the years, VI Peels have gained recognition for their ability to address a wide range of skin concerns, making them a popular choice among both professionals and individuals seeking to improve their skin's appearance.

One of the key benefits of VI Peels is their ability to reduce the appearance of fine lines and wrinkles. The combination of ingredients in VI Peels stimulates collagen production, which helps to plump the skin and diminish the appearance of wrinkles. Additionally, VI Peels improve skin texture and tone by exfoliating dead skin cells and promoting the growth of new, healthy skin cells. This results in a smoother, more even complexion. Another significant benefit of VI Peels is their effectiveness in treating hyperpigmentation and melasma. These conditions are characterized by the presence of dark spots or patches on the skin, which can be caused by factors such as sun damage, hormonal changes, or aging. VI Peels contain ingredients such as hydroquinone and kojic acid, which work to lighten and fade these dark spots, resulting in a more even skin tone.

The safety and effectiveness of VI Peels are formulated with ingredients that have been extensively tested and proven to be safe for use on the skin. These ingredients include trichloroacetic acid (TCA), salicylic acid, retinoic acid, and a blend of vitamins and minerals. The combination of these ingredients ensures that the peel is effective in delivering results while minimizing the risk of adverse reactions. Furthermore, the administration of VI Peels is typically done by trained professionals who have a deep understanding of the product and its application. This ensures that the peel is applied correctly and in a controlled manner, maximizing its effectiveness.
How often should you get a VI Peel?

VI peels should be performed at least four to six weeks apart to allow time for the outer layer of skin to regenerate. The frequency of VI skin changes depends on your specific situation and goals. VI Peeling Treatment provides a refreshed, radiant appearance for up to 3 months after treatment.

While most patients can benefit from VI peels every three months to help prevent underlying skin aging and damage, your physician can perform an in-depth evaluation to determine the most appropriate ongoing care to meet your goals and expectations.
How long does VI Peel last?

Typically, VI Peel results last 3 to 4 months. But with the right postoperative care, these effects can be prolonged. Unfortunately, VI Peel treatments are not permanent. The effects of this chemical peel will wear off over time. We look forward to speaking with you soon here at Mullally MedSpa! We serve clients from Crown Point IN, Winfield IN, Schererville IN, St. John IN, Cedar Lake IN, Munster IN, Lowell IN, DeMotte, IN as well as other Northwest Indiana locations.