Lipogems Treatment Specialist in Crown Point IN
Learn the benefits of lipogems treatment at Mullally Med Spa. Our kind and compassionate professionals are here to answer your queries. Contact us for more information or schedule an appointment online. We are conveniently located at 11275 Delaware Pkwy Suite C, Crown Point, IN 46307.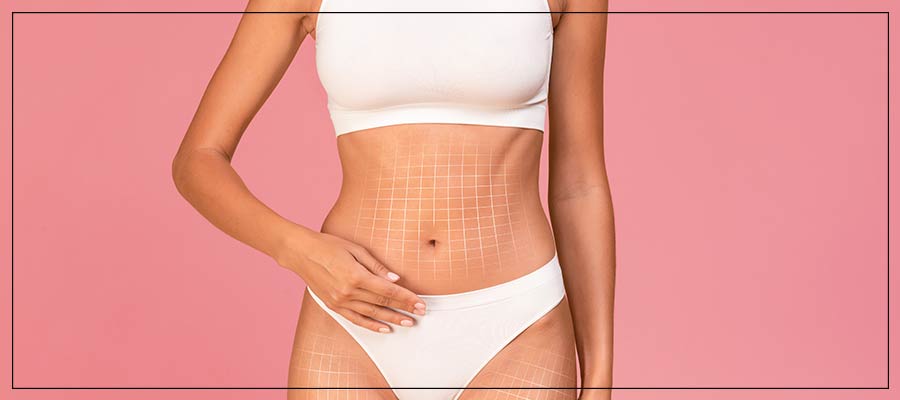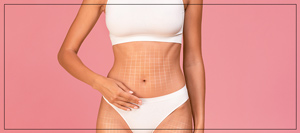 Table of Contents:
What is Lipogems treatment?
Are Lipogems the same as stem cells?
What are the benefits of Lipogems treatment?
Does Mullally MedSpa offer Lipogems treatment?
Many patients with severe knee arthritis are advised to consider joint replacement surgery. What people may not realize is that there is another non-surgical option that has evidence for safety and efficacy, even in patients who have failed other treatments.
Lipogems is an FDA-compliant procedure that uses the patient's own fat-derived cells to cushion the joint and reduce pain and inflammation that occurs with osteoarthritis.
Mullally Sports and Family Medicine was the first clinic in Northwest Indiana to offer Lipogems for their patients with knee osteoarthritis. Dr. Timothy Mullally has been performing the Lipogems procedure in the office since 2017.
Recently, Lipogems announced that they have received FDA approval to conduct a Phase II randomized clinical trial of their device in patients with severe knee osteoarthritis.
When thinking of fat cells, most people want to get rid of them for good. However, a new treatment known as Lipogems has unlocked the versatile and powerful ways fat cells can restore vitality to our body and boost its healing processes! Lipogems treatment involves the injection of processed fat cells into particular treatment areas for medical purposes, including orthopedics and medical aesthetics. If your curiosity about Lipogems has been piqued, we have answered some common questions about this unique treatment below!
What is Lipogems treatment?


Lipogems is an innovative procedure approved by the Food and Drug Administration (FDA) for use in a variety of different medical treatments, including plastic and reconstructive surgery for aesthetic body contouring. Lipogems treatments use micro-fragmented adipose tissue (MFAT), which are processed fat cells harvested from your body, to support your body's natural healing process by repairing, replacing, and reconstructing damaged or injured tissues.

The MFAT cells contain a high concentration of essential reparative cells that can help your body in numerous ways, from orthopedic healing and surgical recovery to cosmetic and aesthetic enhancement. With Lipogems treatment, MFAT cells can ease joint pain by providing added cushioning and improving various signs of aging, such as adding volume to areas that need it.

During Lipogems treatment, the first thing that occurs is the fat harvesting procedure, which is an immediate, painless, and minimally invasive procedure that involves a tiny incision through which the physician collects small amounts of adipose tissue from the abdominal area.

Once the fat cells are collected, they are gently processed with a sterile saline solution to remove contaminants, such as blood, oil, and cell debris, and shrink the cells into smaller fragments. The fragmented cells are shrunk to a size that is ideal for facilitating tissue healing. After the cells are decontaminated and fragmented, the medical professional uses a small, sterile needle to inject them into the treatment area or areas.

In total, a Lipogems treatment should take less than an hour to complete, and you should be able to return to your daily routine without complication following the procedure.

Is Lipogems the same as stem cells?


While the MFAT cells in Lipogems procedures contain stem cells, the stem cells are not extracted from the adipose tissues before injection. As a result, Lipogems treatment functions in markedly different ways from stem cell therapy, as such cells remain intact within the fat cells.

What are the benefits of Lipogems Treatment?


A Lipogems treatment can provide numerous benefits, whether you are seeking treatment to slow down the signs of aging, or to enhance your appearance! With that in mind, some of the specific benefits of Lipogems procedures are as follows:

• Can be used as a facial filler around the eyes, lips, cheeks, temples, hands, buttocks, breasts, or jawline
• Improve skin elasticity, tone, and texture
• Restore lost facial volume

Does Mullally MedSpa offer Lipogems Treatment?


We proudly offer Lipogems treatment at Mullally Medspa in Crown Point, Indiana! Our medical professional would be delighted to provide this revolutionary treatment to you if you think you could benefit from it. Please feel free to contact us for more information about Lipogems treatment at Mullally MedSpa!

If you have further questions or want to book an appointment with us at Mullally MedSpa, we welcome you to call us or schedule an appointment with us through our website! You can find Mullally MedSpa at 11275 Delaware Pkwy in Crown Point, Indiana. We serve clients from Crown Point IN, Winfield IN, Schererville IN, St. John IN, Cedar Lake IN, Munster IN, Lowell IN, DeMotte IN, and other Northwest Indiana locations.

We look forward to hearing from you!