Evolve Skin Tightening Treatment Specialist in Crown Point IN
Do you have stubborn pockets of fat that you can't get rid of no matter what you do? Have you recently lost weight, but are still not happy with your shape or skin? At Mullally MedSpa, we can help you EVOLVE into the body you always wanted with this amazing body contouring treatment. Contact us today for more information or request an appointment online. Our medspa is conveniently located at 11275 Delaware Pkwy Suite C, Crown Point, IN 46307.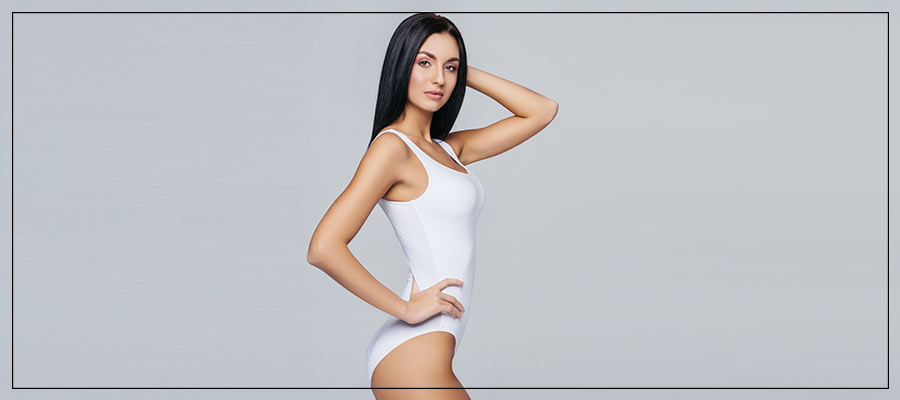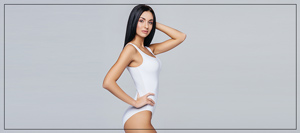 Table of Contents:
What is Evolve Treatment?
What are the benefits of Evolve Treatment?
Is Evolve treatment permanent?
How many Evolve treatments do you need?
What is Evolve Treatment?


EVOLVE is a non-invasive, non-surgical body contouring treatment. If you have excess body fat that you're having a hard time losing, or if you are at a healthy weight but have pockets of fat in places you aren't happy with, body contouring may be right for you. EVOLVE treatment can reduce body fat, improve the appearance of cellulite, and firm the skin. You can look more lean, toned, and tight, and you don't have to spend hours in the gym or undergo painful surgery. EVOLVE body contouring does not replace a healthy diet and fitness, but it can help to refine and perfect targeted areas.

EVOLVE has three different treatments to help you achieve your perfect body contour:

• TITE, which uses a bi-polar radio frequency to tighten loose skin by stimulating the formation of new fibers of collagen and elastin. This leaves skin looking tighter and younger.
• TRIM, which uses gentle suction, radio frequency, and pulses of energy, which permanently destroys targeted fat cells and reduces the appearance of cellulite. This process disrupts the cell membrane of the fat cells and destroys them permanently.
• TONE, which uses electrical stimulation on deep muscle tissue, causing them to contract and strengthen. This process makes muscles stronger and gives them a longer, leaner appearance.

Our professionals at Mullally MedSpa in Crown Point, IN can target your EVOLVE treatment to the areas of the body you want to focus on, including the abdomen, buttocks, thighs, knees, back, and arms.

What are the benefits of Evolve Treatment?


EVOLVE treatments are quick – just 20 to 60 minutes per session. TRIM and TITE treatments can be combined on the same day. There is no recovery time required – you can get back to your usual activities right away.

After TRIM treatment is complete, clients average a 30% reduction in fat under the skin. Following TITE treatment, patients average a 15% improvement in the tightness of the skin. TONE treatment leaves clients with noticeably stronger muscles and better core strength.

EVOLVE is not painful or stressful – clients say it feels like a warm, relaxing massage. Some body contouring treatments freeze fatty tissue, heat it too uncomfortable temperatures, and use strong suction to complete the process, but EVOLVE maintains a comfortable warmth and suction. During TONE treatments, you may feel your muscles contracting, like when you're exercising. After TONE, you may experience some mild muscle tension, as you would after vigorous exercise.

As we age and our metabolisms change, it can be more difficult to maintain body weight. After weight gain and loss or pregnancy, and with age, our skin becomes less elastic and vibrant. EVOLVE can help you feel good about your skin, shape, and strength.

Is Evolve treatment permanent?


Body contouring is best at targeting specific areas where stubborn pockets of fat are difficult to reduce through exercise and weight loss. It is best for clients who have a normal to slightly overweight body mass index and maintain a healthy diet and level of fitness. EVOLVE treatment permanently destroys fat cells; however, if a patient gains weight after EVOLVE treatment, new fat cells could be deposited.

How many Evolve treatments do you need?


For TITE and TONE, clients will be scheduled for weekly treatments, for a period of three to six weeks.

For TONE, client have two treatments a week for a two-week period. Multiple body areas can be treated at the same time, giving you a full-body workout. Mullally MedSpa is located at 11275 Delaware Parkway in Crown Point, IN. Our medical professionals are here to help you look and feel your best. Request your appointment today to see how we can help you EVOLVE your best body. We serve clients from Crown Point IN, Winfield IN, Schererville IN, St. John IN, Cedar Lake IN, Munster IN, Lowell IN, DeMotte IN, and other Northwest Indiana locations.