Spider Vein Treatment Specialist in Crown Point IN
If you are suffering from unsightly veins and require treatment, come to Mullally MedSpa. Our kind and caring staff are here to help you reduce the visibility of your veins. Discover the benefits on how our vein treatments can benefit you. For more information, contact us or schedule an appointment online. Our medspa is conveniently located at 11275 Delaware Pkwy Suite C, Crown Point, IN 46307!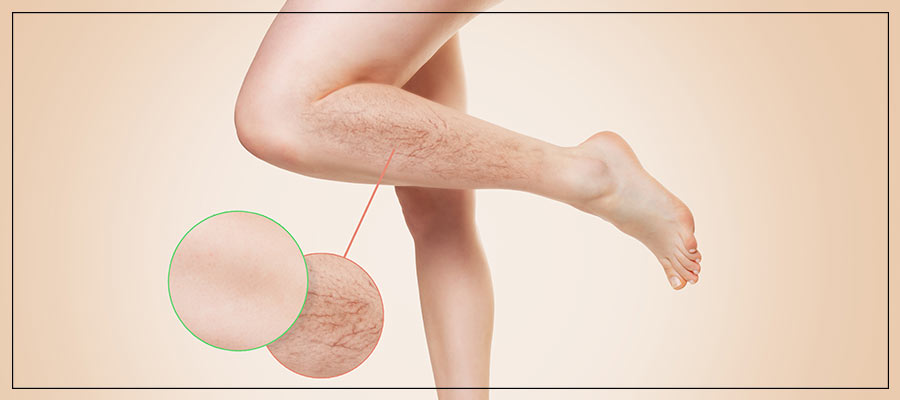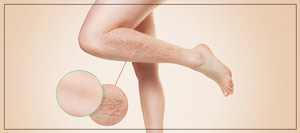 Table of Contents:
What types of Spider vein treatment are there?
Is spider vein removal painful?
How are spider veins removed?
When should I see a specialist about spider vein removal?
Veins, such as spider veins, can protrude from the skin, typically the legs. While these veins can cause unsightly protuberances, they are generally not threatening to one's health. There are many different treatments available to treat protruding veins.
What types of Spider vein treatments are there?


Used primarily for spider vein treatment, Vasculaze is the latest laser technology to improve the appearance of veins. This treatment is also used to remove other vascular lesions, which include angiomas, port wine stains, telangiectasia, and leg veins. Vascular lesions can be very visible, which means long and bulging veins can be like lines or webs and are often called spider veins.

With the help of a laser, it can help alleviate a wide array of facial and leg vein issues. Vasculaze has a specially designed head that accurately pinpoints the veins, making the treatment not only precise but also safe. Spider vein removal is now quicker, easier, and undoubtedly more effective with Vasculaze. This is due to the fact that the Vasculaze laser sends light onto the vein, which makes the vein slowly fade and eventually disappear. This eliminates the need for unpleasant needles and incisions and helps patients benefit from a fast and safe treatment.

Some common areas of Vasculaze treatment include the back of the thighs, lower legs, arms, and face. While some lesions may require more sessions, three sessions are typically performed to achieve the desired results.

Is spider vein removal painful?


Suitable for both men and women, Vasculaze uses cutting-edge laser technology that eliminates unsightly spider veins, hemangiomas, telangiectasia, and port wine stains/fire marks. Treating the spider veins and giving your skin the clarity you want, the laser targets hemoglobin to safely clear up problem areas. So you don't need to worry about excessive pain, the laser tip is also chilled for comfort. The treatment is not painful, although some discomfort may be present.

How are spider veins removed?


Damaging the pigment in the visible veins, the Vasculaze procedure is done with a laser that uses peak power to target the specific hemoglobin. The blood will then reroute to another healthy vein after the veins are not able to carry blood. After the treatment has been performed, the treated veins will gradually die and absorb back into the body as waste. The laser will break up the pigment so the body can absorb it if you are having a vascular lesion treated. The length of the procedure is dependent upon the magnitude and number of areas being treated. It can take up to just a few seconds if a single vein is the only target being treated.

When should I see a specialist about spider vein removal?


It can be difficult to know when to see a spider vein specialist. Spider veins and venous disorders aren't always devitalizing and severe symptoms don't always manifest. Rather than seek professional treatment, some people try home remedies or ignore the problem. It is still beneficial to seek professional medical care for abnormal vein conditions even if you're not experiencing outward symptoms and your concerns are primarily cosmetic. Even subtle symptoms can be indicative of a more serious health condition.

Spider veins are the most common vein disorders. Spider veins are indicative of blood flow irregularities and should not be ignored. Often less than one millimeter in diameter, spider veins form a web-shaped network of small veins. These veins can be blue, purple, or red and often appear on the thigh and calf. Spider vein treatments are virtually pain-free, often non-invasive, and result in almost no downtime.

If you or someone you know is looking for the best spider vein treatment in the area, come to Mullally MedSpa today! Our kind and compassionate professionals are experienced in treating Spider veins and can restore your skin to its natural appearance! For more information on our spider vein treatments, call our office and get in touch with a member of our specialist team. You can also visit our website or speak with us over the phone to book an appointment today. We serve clients from Crown Point IN, Winfield IN, Schererville IN, St. John IN, Cedar Lake IN, Munster IN, Lowell IN, DeMotte IN, and other Northwest Indiana locations.