PRP Therapy Specialist in Crown Point IN
If you're looking for solutions for Injured muscles, tendons, ligaments, and joints, or wrinkles and reduced hair growth then PRP is the answer, so talk to our team of medical professionals today at Mullally MedSpa for more information. Contact us or schedule an appointment online. We are conveniently located at 11275 Delaware Pkwy Suite C, Crown Point, IN 46307.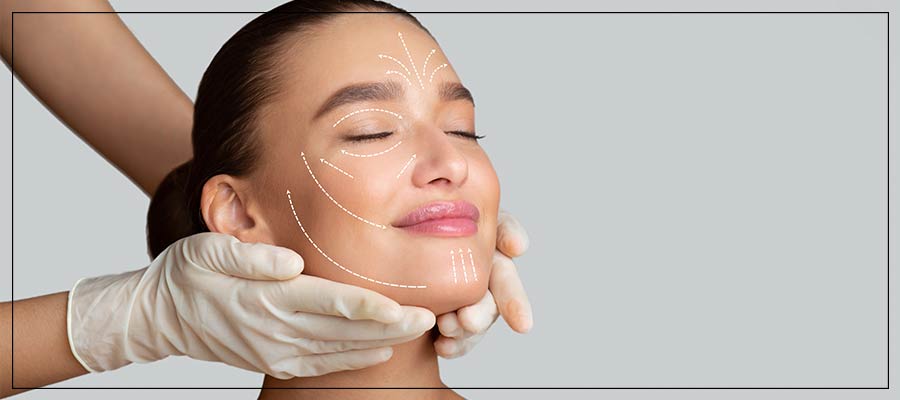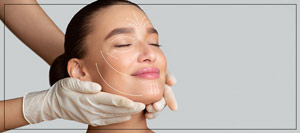 Table of Contents:
What is PRP therapy?
What are the benefits of PRP therapy?
What is PRP recovery time?
Are PRP results permanent?
PRP stands for platelet-rich plasma. PRP is an in-office injection using your own cells to help painful areas of your body. 
Platelets are a component of human blood and play a key role in the body's healing. In a PRP injection, the platelets are isolated from the blood and concentrated in the blood's serum. The serum is then injected into injured areas of the body.
PRP is a great non-surgical option for areas of the body that notoriously have a low blood supply like tendons, ligaments, and joints.
What is PRP therapy?


PRP therapy refers to platelet-rich plasma (PRP) injections that can be used to help heal injuries and surgical wounds, as well as for cosmetic procedures. Platelet-rich plasma comes from our own blood which has been separated out to get a concentrated substance with healing benefits. A medical professional will draw blood from your body that will then be processed through a special machine to draw out the platelet-rich plasma from the rest of your blood. The medical professional will then reinject the platelet-rich plasma into the affected area of your body that requires treatment. PRP can be injected into ligaments, joints, tendons, and muscles that are damaged or injured. PRP therapy can also be used to improve the appearance of wrinkles and help with hair growth. Depending on the extent of your injury, your medical professional may place several injections throughout the damaged area to help with the healing. Platelets are blood cells that your body naturally uses to help with healing as well as causing your blood to clot. By injecting the platelet-rich plasma into an injured area, your body will break down the PRP which releases growth factors that assist cells with increased repair and renewal. In terms of hair loss patients, the injection of platelet-rich plasma into affected areas can help with male pattern baldness by thickening the existing hair growth with regular treatments. It can also accelerate hair growth in the case of hair transplant patients as an additional measure to help treat hair loss.
What are the benefits of PRP therapy?


There are many benefits of platelet-rich plasma therapy, one of which is that there is minimal risk of adverse reactions to the PRP injections as they are made up of the patient's own blood. PRP therapy uses the natural healing powers of platelets in our blood, in a concentrated form, to speed up our natural healing process by injecting platelets directly into injured muscles, tendons, ligaments, and joints. It can also be used to help with reducing the appearance of wrinkles and hair growth for patients who suffer from male pattern baldness. PRP therapy can provide relief for injuries sustained through trauma to the body or sports as these often affect the ligaments, muscles, joints, tendons, and other soft tissues. Osteoarthritis patients can find relief from severe knee pain using PRP therapy as it helps restore the hyaluronic acid concentration in the knee, allowing it to move more smoothly and eliminate the progression of the disease. PRP therapy has been shown to be effective at reducing swelling and inflammation. The procedure itself is minimally invasive, relatively quick and painless, and considered safe as it uses our body's own cells for healing and renewal. When effective it can reduce the need for additional medications as well as surgery.
What is PRP recovery time?


The recovery time required from a platelet-rich plasma treatment injection will vary depending on the area of the injection, the reason for the treatment, and the extent of the injury for which an individual is being treated. The placement of the injection will affect your healing time, with injections to a joint having a short recovery time of 3-5 days where the patient may experience swelling and soreness at the injection site. Tendon and ligament injections have a longer recovery time, with the area being somewhat painful for 7-10 days. Like any injury, the more severe the injury or underlying condition being treated, the longer the recovery will be from a PRP treatment. The number of injections can also be a factor in the recovery time, particularly when there are injection sites across multiple tendons, muscles, ligaments and joints at a time. The healing time for ligaments and tendons is longer than joints, so when these are part of the treatment, patients can expect a longer recovery time than if it was just a joint being treated. Your doctor will be able to let you know what to expect from a PRP treatment, as well as what length of recovery you will potentially have based on your particular injury and the extent of the treatment required.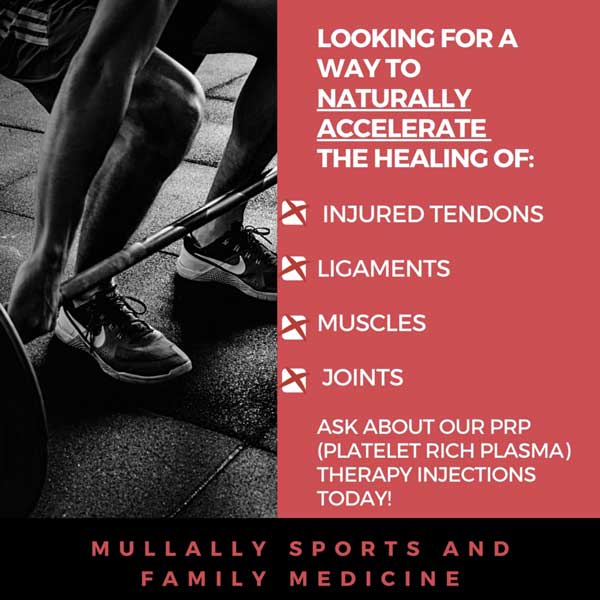 Are PRP results permanent?
The results of platelet-rich plasma therapy are not permanent but the need for, and frequency of, follow-up treatments will be unique to each individual and their particular case. The reason for the patient's PRP therapy will help determine the additional treatments, for example, if they are using PRP therapy to treat hair loss, reduce wrinkles, treat a sports-related or traumatic injury or help relieve chronic pain. Ongoing concerns such as hair loss, wrinkle reduction, and chronic pain will require additional, regular treatments whereas treatments to help with healing from an injury may require additional treatments for a short period of time until the body finishes healing. Each case will be unique and your medical professional can help you understand the benefits and length of time required for the treatment plan.
If you want to know more, call us or schedule an appointment online! We serve clients from Crown Point IN, Winfield IN, Schererville IN, St. John IN, Cedar Lake IN, Munster IN, Lowell IN, DeMotte, IN and as well as other Northwest Indiana locations.