Benefits of Lip Injections in Crown Point IN
Lip fillers restore or increase the volume of the lips. They can't stop the aging process, but can delay it with an invasive lip enhancement procedure, such as lip implants or lip lifts. They can also help you achieve the look you want, boosting your self-esteem. For more information, contact us today at Mullally MedSpa or schedule an appointment online. Our MedSpa is conveniently located at 11275 Delaware Pkwy Suite C, Crown Point, IN 46307.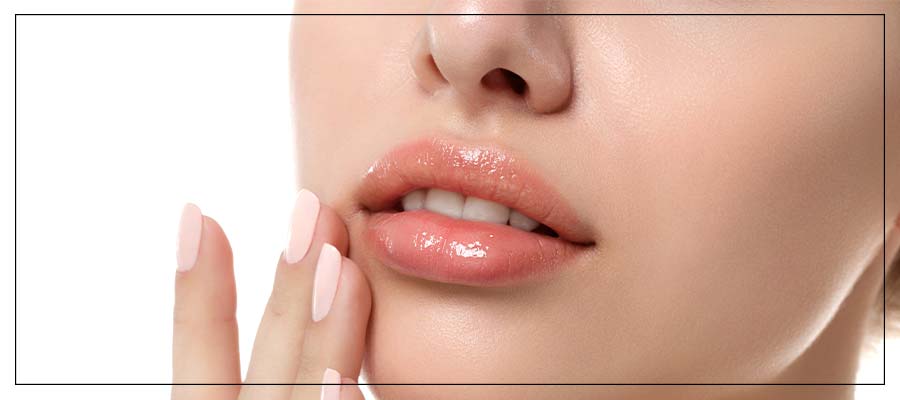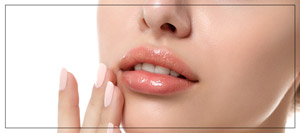 Table of Contents:
What are the benefits of lip injections?
How long do lip fillers usually last?
What happens when you stop getting lip injections?
Who is the good candidate to get lip injections?
Today, physical appearance plays a significant role in how individuals perceive themselves and are perceived by others. As a result, many people are constantly seeking ways to enhance their beauty and boost their self-confidence. One popular method that has gained immense popularity in recent years is lip injections. Lip injections, also known as lip fillers or lip augmentation, involve the injection of substances into the lips to enhance their size, shape, and overall appearance.
What are the benefits of lip injections?

Lip injections offer individuals the opportunity to achieve fuller and more defined lips, ultimately enhancing their facial aesthetics. By increasing lip volume, lip injections can improve facial symmetry and balance. Many individuals are born with naturally thin or asymmetrical lips, which can affect their overall facial harmony. Lip injections provide a solution to this problem by creating fuller and more proportionate lips. This enhancement contributes to a youthful and attractive appearance, as plump lips are often associated with youth and beauty. Additionally, fuller lips can help to define facial features, making them more prominent and appealing.

One of the key advantages of lip injections is that they offer a safe and effective solution for lip augmentation. Unlike invasive surgical procedures such as lip implants, lip injections are minimally invasive and require no downtime. The procedure is performed by qualified professionals in controlled environments, ensuring the highest standard of safety and hygiene. Furthermore, there are various types of lip fillers available, allowing individuals to choose the most suitable option based on their preferences and desired outcomes. Whether looking for a subtle enhancement or a more dramatic transformation, lip injections can be tailored to meet individual needs.

Despite the numerous benefits of lip injections, there are often misconceptions and concerns surrounding the procedure. One common fear is the possibility of unnatural or "overdone" results. However, it is important to note that lip injections can be customized to achieve natural-looking outcomes. Experienced professionals can carefully inject the fillers to ensure a balanced and harmonious appearance. Additionally, it is crucial to understand that lip injections are not permanent. The effects typically last for several months, allowing individuals to experiment with different looks and adjust their lip size as desired. Moreover, like any medical procedure, lip injections do carry some potential risks and side effects. However, these risks are minimal and can be mitigated by choosing a reputable and experienced practitioner.
How long do lip fillers usually last?

Lip fillers are not permanent. They go away slowly over time, usually within 12 to 18 months after your last injection, depending on your metabolism. Routine follow-up treatments may be required to maintain the desired volume.
What happens when you stop getting lip injections?

If you use lip fillers to the extreme, or if you choose to use untrained injectors, your lips can become permanently stretched or damaged. This means that your lips may or may not return to their normal proportions once you stop using lip fillers. If you have been going to a trained and specialized lip injector and have been sticking to the recommendations they have provided, your lips should be fine to go back to their normal proportions, which would be your lip size before you began lip injections.
Who is the good candidate to get lip injections?

When considering a candidate for lip injections, several factors must be considered. Firstly, physical eligibility plays a significant role. The candidate should be in overall good health, as any underlying medical conditions may affect the outcome of the procedure. For instance, individuals with autoimmune diseases, such as lupus or rheumatoid arthritis, may have compromised immune systems, making them more susceptible to complications during the healing process. Additionally, candidates with a history of cold sores or herpes simplex virus should be cautious, as lip injections can trigger outbreaks. Therefore, a thorough medical evaluation is essential to determine the candidate's eligibility for the procedure.

A comprehensive consultation and assessment process is vital in selecting the right candidate for lip injections. During the initial consultation, the healthcare professional should gather the candidate's medical history to identify any contraindications or potential risks. This includes evaluating the candidate's overall health, previous cosmetic procedures, and any known allergies. Moreover, the healthcare professional should engage in a detailed discussion with the candidate regarding their desired outcomes and expectations. This allows for a realistic assessment of whether lip injections can achieve the desired results. For example, if a candidate desires a significant increase in lip volume that may not be proportionate to their facial features, the healthcare professional can provide alternative recommendations to ensure a more balanced outcome.

In the realm of cosmetic procedures, ethical considerations and informed consent are of utmost importance. The candidate must have a clear understanding of the lip injection procedure, including its benefits, potential risks, and limitations. It is the responsibility of the healthcare professional to provide detailed information regarding the process, the type of filler to be used, and the expected duration of results. Furthermore, potential risks and complications, such as swelling, bruising, or allergic reactions, should be thoroughly disclosed. This ensures that the candidate can make an informed decision about proceeding with the procedure. Obtaining written informed consent is crucial to document that the candidate has been adequately informed and has agreed to the procedure willingly. Contact us for more information or request an appointment online. We look forward to speaking with you soon here at Mullally MedSpa! We serve clients from Crown Point IN, Winfield IN, Schererville IN, St. John IN, Cedar Lake IN, Munster IN, Lowell IN, DeMotte, IN as well as other Northwest Indiana locations.