Body Sculpting Specialist in Crown Point IN
Our expert team would love to help you achieve the body of your dreams with BodyTite Liposuction. If you have any questions about this procedure or any general inquiries about Mullally MedSpa, don't hesitate to reach out and give us a call during our business hours. Contact us today for more information or schedule an appointment online. We are conveniently located at 11275 Delaware Pkwy Suite C, Crown Point, IN 46307.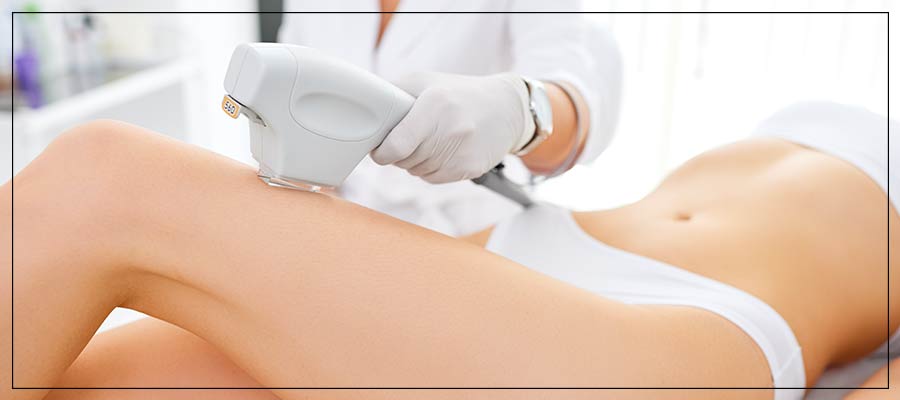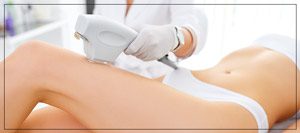 Table of Contents:
What is body sculpting?
What is the difference between body sculpting and body contouring?
What are the benefits of body sculpting?
Does body Sculpting tighten loose skin?
Mullally MedSpa offers above-and-beyond medical spa services for each of our amazing clients. We provide advanced spa treatments including botox injections, laser hair removal, chemical peels, and body sculpting. Our primary goal is to make sure our clients leave the spa feeling rejuvenated, refreshed, and confident. If you're looking for a body sculpting specialist in Crown Point, Indiana, Mullally MedSpa could be the perfect medical spa for you. Below is everything you may want to know about body sculpting!
What is body sculpting?


Body contouring, otherwise referred to as body sculpting, is an aesthetic treatment that targets specific areas of the body to reduce fat. Body sculpting is a minimally invasive nonsurgical option for fat reduction offered at many medical spas. These procedures help shape the body and target areas that have stubborn fats and loose skin. Body sculpting can be used in many different areas including:

• Arms
• Thighs
• Belly
• Love handles
• Neck
• Chin
• Jaw
• Abdomen
• Back
• Buttocks

During your consultation with one of our amazing body sculpting specialists, you can discuss which areas of the body you'd like treated. Your provider will examine your body and make recommendations based on your desired results. You can expect your contouring appointment to take anywhere from 20 minutes to a couple of hours depending on the area being treated. If you maintain a healthy lifestyle after your procedure, results can stay for many years. With proper aftercare, many of our patients have seen permanent results!

What is the difference between body sculpting and body contouring?


The term body sculpting and body contouring are used interchangeably. There are different types of body contouring and body sculpting procedures including cryolipolysis, injection lipolysis, laser lipolysis, and radiofrequency lipolysis.
 
Body sculpting at Mullally MedSpa is incredibly beneficial to your overall appearance and has proven to show drastic results! Our medical spa uses a special treatment called FaceTite and BodyTite Liposuction. BodyTite is a minimally invasive procedure that has similar results to a surgical procedure without an intense recovery period. This advanced technology uses radiofrequency to contract collagen, shrink fat cells, and improve skin elasticity.

What are the benefits of body sculpting?


Body sculpting is an amazing procedure for anyone who wants to reduce fat without the risks of a surgery majorly. Some of the notable benefits of body sculpting include the following:

• Reduces cellulite
• Reduces fat deposits
• Reduces stretch marks
• Increases collagen
• Improves skin elasticity
• Contoured body parts
• Smoother skin
• Younger Appearance
• Boosted self-confidence!

Key benefits of body sculpting using BodyTite include:

• Controlled heating
• Consistent results
• Much less likely to have over or under-treated areas
• Minimally invasive
• Short procedure time
• Safe and pain-free
• Proven results

Does body Sculpting tighten loose skin?


Yes! Body sculpting technologies are known to tighten loose and aging skin! Whether you get laser, cold, or heat lipolysis, your skin will be successfully tightened. Radiofrequency lipolysis procedures like BodyTite tighten skin by stimulating collagen production. Collagen is a special protein in the body responsible for your skin's firmness. As you age, your collagen will diminish which is why a treatment such as BodyTite can be extremely beneficial! Increased collagen production will dramatically improve your skin elasticity and tighten your skin long term.
 
For more information on body sculpting, please schedule a consultation appointment with one of our supportive, talented body sculpting specialists. We would be more than happy to answer your questions and book you with one of our body sculpting specialists in Crown Point, IN! We serve clients from Crown Point IN, Winfield IN, Schererville IN, St. John IN, Cedar Lake IN, Munster IN, Lowell IN, DeMotte IN, and other Northwest Indiana locations.